Tory leadership: Boost for Boris Johnson as Gove tones down his criticism of his candidature - live news | Politics | The Guardian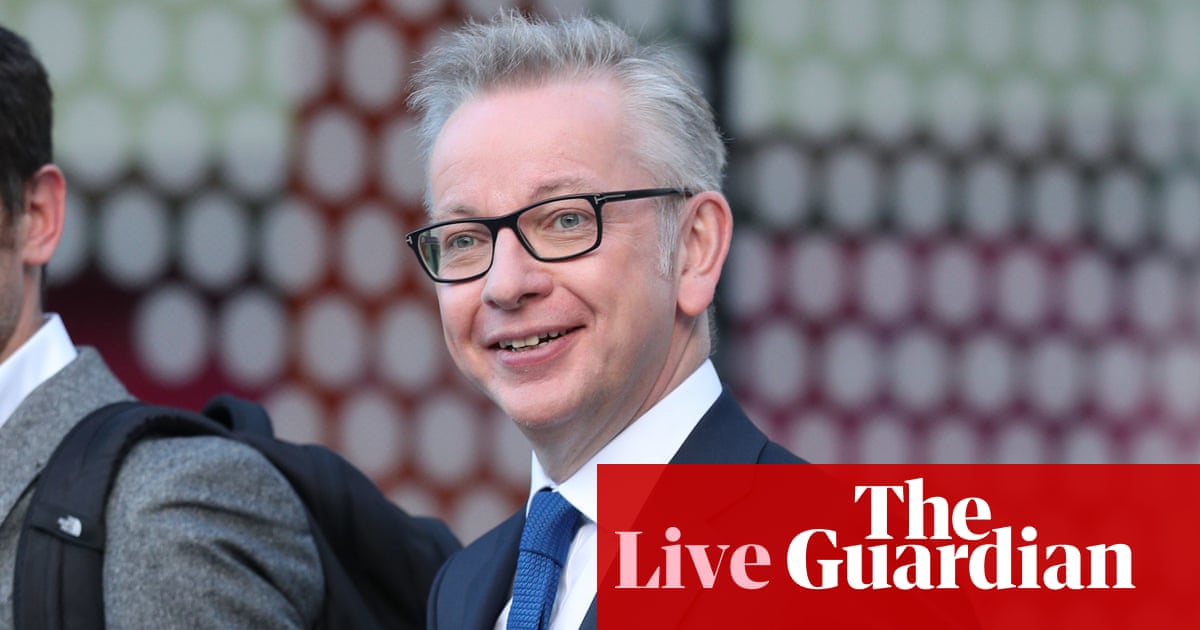 Rolling coverage of the day's political developments as they happen, including Tory leadership candidates take part in the press gallery hustings
It is a good morning for Boris Johnson. We have seen two developments that should firm up his chances of becoming the next prime minister; or perhaps more accurately, two developments that suggest that his rivals have given up hope of beating him.
First, Matt Hancock, the health secretary who withdraw from the contest on Friday, has announced that he is backing Johnson. He explains why in an article in the Times (paywall). Here is an extract from his article:
I said when I withdrew from the contest that I'd consider the best way to advance those values. I've now spoken to all the candidates. They are all inspirational people, with many and varied strengths, and I would be proud to serve any of them as my prime minister. I have reflected on what is needed in the national interest, and how the approaches of the candidates fit with my values. Having considered all the options, I'm backing Boris Johnson as the best candidate to unite the Conservative party, so we can deliver Brexit and then unite the country behind an open, ambitious, forward-looking agenda, delivered with the energy that gets stuff done.
Boris has run a disciplined campaign and is almost certainly going to be our next prime minister. We need to unite behind him with a strong team that can bring the party together and then bring the country together. After any debate like this, people need to put aside their differences for a greater purpose. My view is that we need to start coming together sooner rather than later.
But we need to make sure that he is tested and that we have two candidates who go forward - if Boris is one of them - who we know are capable of being prime minister from day one.
This morning it is the Conservative candidates' turn to face a grilling from 100 political journalists at the #LobbyHustings. Five have said yes; Boris Johnson is yet to agree.

It starts at 11.10am. Each candidate gets 20 mins - they can make a statement and then face questions
Here is the running order:

11.10am - 11.30am: Rory Stewart
11.30am - 11.50am: Sajid Javid
11.50am - 12.10pm: Jeremy Hunt
12.10pm - 12.30pm: Dominic Raab
12.50pm - 1.10pm: Michael Gove

12.30pm - 12.50pm and 1.10pm - 1.30pm are still free for Boris Johnson. #LobbyHustings
Continue reading...
Read full article